We're moving to Cornwall, which is good, but as our stock is in storage we're currently not taking orders (which isn't so good).
Apologies, but we are currently moving our books and so are not in a position to fulfil orders at the moment. If there's something you would like to reserve, email us (see 'contact us' in side menu) and leave a message. It may be possible to retrieve the book for you.
Welcome to Nigel Smith Books
Welcome to the home of Nigel Smith Books. We sell used (and a very few new) books, normally we have around seven thousand listing online, and others in stock which we have yet to list. 
You can search for specific items using the quick search box on the left, or browse titles in categories by using the
Browse by Category
function.
Shipping rates are calculated per book, using a cost based on an 'average' book. If you are unsure about shipping amounts, please
contact us
 to check the exact cost of shipping before proceeding to the checkout.  
The site is currently under construction so please
contact us
if you have any questions.
Our newest venture is ebook publishing under the imprint of
Boudicca Books
.
To date we have one title, Flag Fen: a concise Archæoguide by Francis Pryor.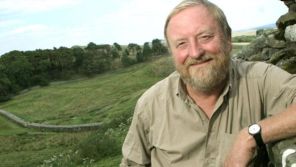 If you're looking for new books then try these nice people in Norwich - 
they offer free shipping, fast service, and they're often cheaper than Amazon