Boudicca Books
Boudicca Books is a new publisher of ebooks. To date we have published one title, Flag Fen: a concise Archæoguide by Francis Pryor.
Flag Fen is one of the best preserved Late Bronze Age sites yet found in Britain. It was discovered in 1982 and consists of many tens of thousands of timbers which were driven into the muddy waters of a fen on the outskirts of modern Peterborough, between about 1300 and 900BC. Hundreds of valuable objects, including swords, daggers and jewellery were dropped into the water around the timbers, as offerings. Flag Fen opened to the public in 1987 and is now a major visitor attraction. It was also the subject of a first-of-its-kind crowdsourced and crowdfunded archaeological dig during the summer of 2012, organised by Digventures. This specially commissioned work, written by archaeologist and discoverer of Flag Fen, Francis Pryor MBE, provides a concise companion to anyone seeking an authoritative introduction to this remarkable site.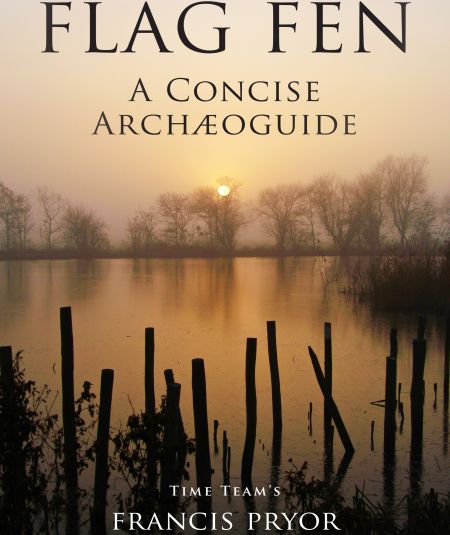 Contents:
1 The Fens in a Nutshell
2 Background: The Landscape of Flag Fen
3 The Discovery of Flag Fen
4 The Post Alignment
5 The Platform
6 The Finds
7 The Religious Ceremonies
8 Interpretation: What Does it all Mean?
9 Wood, Wheels and Status
10 The Sophistication of Ancient Technology
11 Flag Fen and the Public
12 Flag Fen Threatened
13 Flag Fen: The Future
About the Author:
Francis Pryor has been researching the Fens of Eastern England since 1970. During this work he has revealed and excavated a number of preserved prehistoric landscapes including a large tract of land immediately east of Peterborough. This landscape was known as Fengate, or 'road to the fen' by the Vikings and it has produced some of the finest preserved prehistoric sites in Europe, including Flag Fen, which was first discovered by Pryor and his team in 1982.
An epub version is available from the iTunes store in the UK and in the USA, in all other formats (including .mobi and .epub) from Smashwords.